Asateel Certification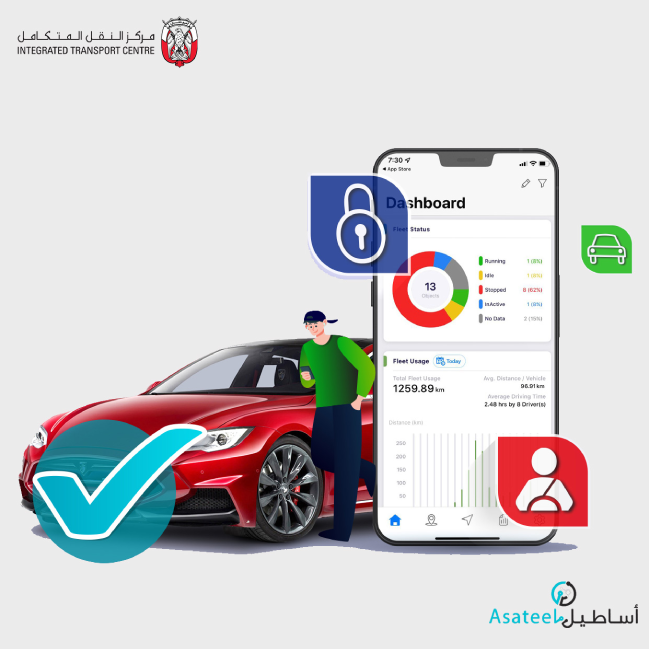 The best GPS Tracker
provider is now
Asateel Certified
Freight transport companies in Abu Dhabi will have to hurry to update their compliance status with the sector regulations announced by the emirate. ITC urges all companies engaged in freight transport activities to comply with all regulations and apply for a license to practice through the "Asateel" platform in accordance with regulation provisions.
As Falcon Trackers is officially connected to Asateel, we are able to assist you in registration, providing GPS Trackers and all hardware requirements.
Asateel Platform registration is mandatory for freight businesses
Abu Dhabi now requires all bus and other mass transit companies to obtain permits and track their vehicles electronically. These regulations ensure the safety of passengers on public buses, rented buses, privately owned buses, and tourist buses.
Being an Asateel certified company, Falcon Trackers ensures that vehicles are installed, monitored, and processes are aligned with Asateel Platform policies. Besides assisting you to enroll with all legal formalities, Falcon Trackers can also supply GPS trackers and all necessary hardware.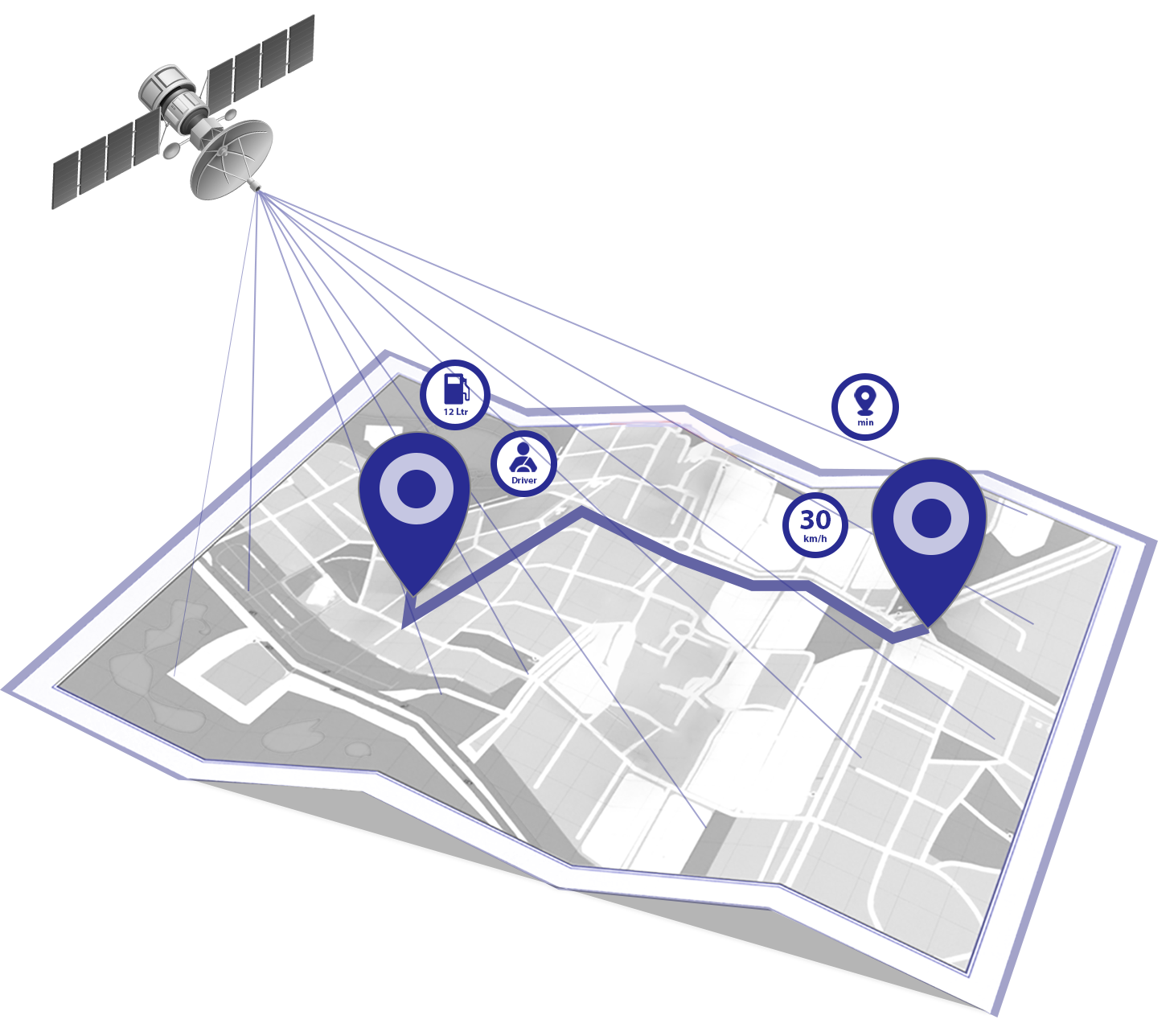 Why Falcon Trackers is the right choice for you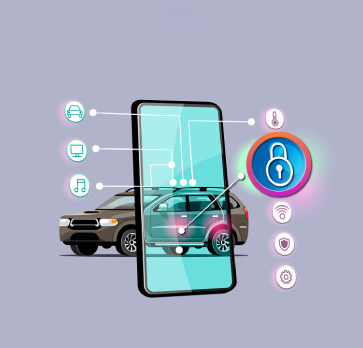 Vehicle security
You should always keep an eye on your vehicles, especially when they are unmonitored and are always prone to theft. Using our GPS tracking device, you will no longer have to worry about your car being stolen.
When such an incident occurs, the location of the device will be known and it will be easier to track down your vehicle and even submit the proof to the police or insurance company for verification purposes.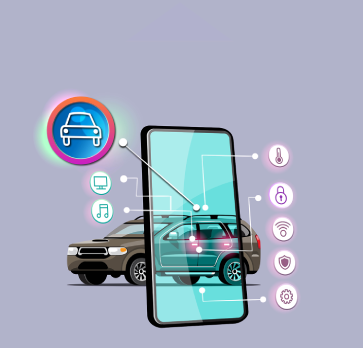 Vehicle monitoring
The manual maintenance of a vehicle is difficult, and you will always be dependent on details provided by the driver. It is impossible to determine whether the information provided by the driver is accurate or not. Our GPS trackers come in handy in this situation.
Our GPS Tracker helps you keep track of your vehicles on the road, allowing you to utilize them more efficiently. You can use it to check for overspeeding, deviation from a set zone, and more.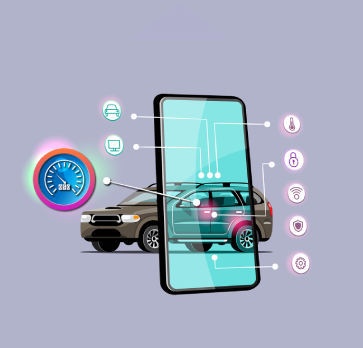 Mileage monitoring
When you have multiple vehicles, calculating fuel consumption and mileage manually can be challenging.
If GPS Tracker is installed, the app can tell you how much the customer is using the vehicle. This will allow you to schedule periodic maintenance for the vehicle. With just a few clicks, you will be able to retrieve all the necessary information, including fuel consumption, mileage and costs.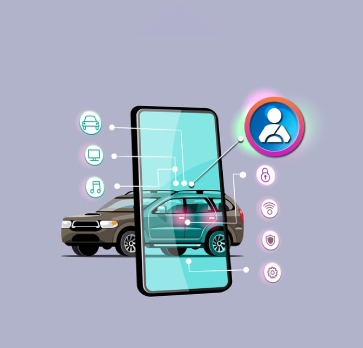 Driver behavior monitoring
When you don't know how well your driver is handling your vehicle, it is always worrying.
Using our device, you can ensure that drivers remain committed to your company's goals and objectives. Their driving behavior will be reported. As a result, timely decisions can be made, and footage can be used for training purposes in order to increase the efficiency of the driving behavior.
Enhanced Features

Awe-inspiring software tools & features that constantly amazes our customers.

Exceptional customer service

We are committed to providing excellent customer service.
Affordable Pricing

Our solutions are among the most competitively priced on the market.

Software Integrations

We have a powerful team of experts capable of integrating with other third-party programs.
Vehicle Tracking Devices
GPS technology, which provides vehicle tracking, made fleets' business more efficient and tireless.
Asset Tracking Devices
Trackers are designed to protect your assets. It is always best to take control of the things that matter.
Sensors & Input Devices
Our wide selection of sensors allows us to provide the right sensor for projects of all sizes.
The Best Template You Got to Have it!

Globally network long term high impact schemas cross-media infrastructures rather.
First Version.

Dynamically create innovative core competencies with effective best practices promote innovative infrastructures.
First Version.

Dynamically create innovative core competencies with effective best practices promote innovative infrastructures.
The ITC has issued regulations making it mandatory to obtain permits for specific transport activities. With Asateel, you can request, cancel, and renew all the permits your company needs. Asateel provides added value to transport companies with functions such as:
Monitoring and tracking your vehicles.
Operational, financial, and maintenance management of your fleet.
Managing your trips from departure to arrival.
Creating fleet performance and operations reports
You cannot apply for any service without registering in ITC's Permits Services System. To avoid accountability, companies cannot conduct freight transportation or bus transportation without registering in the system and obtaining the necessary permits.
ITC's Permit Services System does not charge a fee for registration.
Yes, of course. Whether the vehicle is owned by the permit holder or rented, the license must be issued by Abu Dhabi Traffic License.
For freight transportation, you must submit a valid economic license issued by the Department of Economic Development
Registration in ITC's Permit Services System is required. A freight transport activity permit can be automatically issued/renewed for companies in the Abu Dhabi Emirate after accepting the terms and conditions of the Freight Regulations, which are found in the Department of Economic Development's procedures for issuing/renewing economic licenses. In order to benefit from the activity permit or to issue other types of permits, you must also register in the ITC's Permit Services System.
Upon acceptance of the Freight Regulations terms and conditions, which will be found in the procedures for issuing/renewing the economic license issued by the Abu Dhabi Emirate, a freight transport activity permit can be automatically issued/renewed for companies registered in the Emirate. For the activity permit or any other type of permit, registration in the ITC's Permit Services System is also required.
Register vehicles with Asateel's vehicle tracking system.
ITC-approved tracking devices such as Falcon Trackers GPS Tracking devices and equipment should be installed in all vehicles that will be operated in accordance with its standards and specifications.
Valid driving license for the type of transport vehicle being driven
It is necessary to pass the training courses (which will be specified by ITC later)
Good conduct and behavior certificate issued by Abu Dhabi Police. The certificate should be issued no more than one month before the date of application.
Traffic points report for the current year and the previous year.
An annual medical report confirming that the applicant is free of the following diseases: disability, heart disease, diabetes, pressure, epilepsy, mental, neurological and psychological diseases, kidney and liver diseases, leprosy, vision problems, and hearing impairment.
The ability to speak both Arabic and English
Yes, of course. In order to avoid violations, the operator must update permit data as necessary.
Yes, of course. Our GPS Trackers can seamlessly integrate with Asaeel Platform since Falcon Trackers is Asateel Certified.
Yes, we will be glad to assist you with registering for the Asateel platform.
Watch the video for more information about Falcon Trackers.