JC450 Series AI - Powered Camera System
As a dashcam system designed specifically for commercial vehicles, the JC450 series is able to record up to five channels simultaneously, and includes powerful ADAS and DMS algorithms that provide real-time, actionable alerts in order to help drivers become more aware and safe on the road.
In order to be reviewed later or to serve as evidence support, video clips triggered by key events or the in-cab SOS button are saved to the cloud.
Access to real-time video on up to 5 channels
There is a built-in camera (720P by default) as well as up to four remote cameras (optional) that can monitor the exterior, cabin, sides, rear, or driver of a vehicle, regardless of whether it is moving or parked.
Drivers or passengers can even be alerted to potential hazards by some cameras.
Support and guidance for drivers
Driver Fatigue/Distraction Monitoring (DMS): Using the optional DMS camera, the driver's attentiveness can be monitored and in-cab alerts can be issued if necessary
Driving Behavior Analysis (DBA)
Advanced Driver Assistance (ADAS)
Streaming critical video to the cloud
Worried about overwriting or accidentally deleting crucial video footage? Here's the best part.
Loop recording will not affect these data, and they will be uploaded to the platform for storage. Any dispute arising in the near future can be supported by them as evidence.
Extensive storage
There are two microSD slots on the main unit of the JC450 camera system, which allows for up to 512 GB of on-device storage. Hence, long-distance transportation data requirements can be met 100% and more data can be stored than you anticipated.
Your one-stop shop for all your operations
It provides operators with real-time information about your fleets, including location, surroundings, alerts, and other information.
If you prefer, you can use your own platform. The interoperation process will be assisted by us.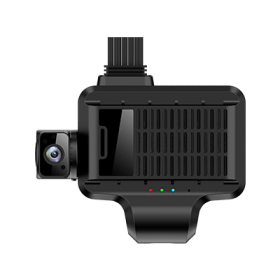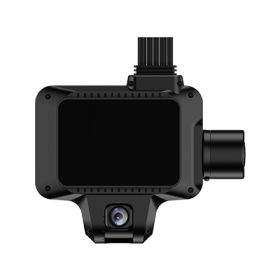 Specifications
Network
Standard
4G LTE
Frequency Bands
JC450 Series-AFX (for North American Countries and Regions)
FDD-LTE: B2/B4/B5/B12/B13/B14/B66
WCDMA: B2/B4/B5
JC450 Series-AUX (for Latin American Countries and Regions)
FDD-LTE: B1/B2/B3/B4/B5/B7/B8/B28
TDD-LTE: B40
WCDMA: B1/B2/B4/B5/B8
GSM: B2/B3/B5/B8
JC450 Series-EUX (for European and Asian Countries and Regions)
FDD-LTE: B1/B3/B7/B8/B20/B28A
TDD-LTE: B38/B40/B41
WCDMA: B1/B8
GSM: B3/B8
WiFi
2.4GHz
Configuration
CPU
Hexa-core
Memory
2GB+8GB
Operating System
Android 7.1
Positioning
GPS and BDS
Sensor
3-axis
Mic
✓
Speaker
✓
Bluetooth
BT 4.0
Camera
Road-facing Camera (Main)
720P or 1080P low-light WDR (optional)
Subcamera (Optional)
Inward-facing camera: 720P, IR night vision
Remote cabin-facing camera: 720P, IR night vision
Waterproof camera: 720P, IP67
Driver-facing camera: 720P, IR night vision
Video Coding
H.264
Video Format
TS/MP4
Others
Expandable Memory
Dual-Micro SD supported (max. 256GB for each)
SIM Card
Nano
Extension Interfaces (Optional)
SOS*2; Relay*1, RS232*2, turn signal detection*2, and CVBS-OUT*1
Indication
Red (power), Green (GNSS), Blue (Cellular)
Operating Voltage
DC 9–33V (suitable for 12V and 24V vehicles)
Environment Requirement
Operating temperature: –20℃ to 70℃
Storage temperature: –30℃ to 85℃
* This product is subject to our final interpretation. This information is for reference only and is subject to change without notice.